Taking care of everything so you can be on Vacation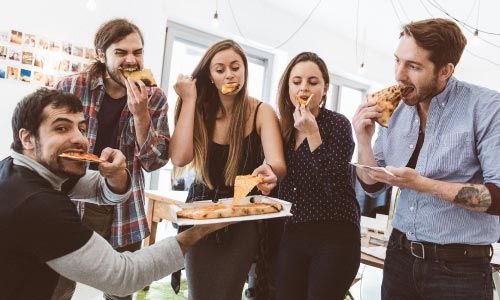 We're just guys and gals…
The Paris Guy is made up of a bunch of people from all over the world. Travelers at heart, who visited Paris on vacation, and decided to stay and make it home.

We haven't forgotten what it's like to see France as a visitor and get excited to be able to share its local culture with others. With this love for France, our mission is to provide unforgettable experiences to those who are visiting this amazing country!
Trust us, we've been through it all
Through our own experiences in France, we've cultivated unique and creative ways to see the local attractions. From finding new ways to experience the well-known attractions/sites, to sharing the lesser-known hidden gems.

We go out of our way to make sure we are giving visitors the experience of a lifetime, from organising a special agreement with the Louvre Museum and Paris Catacombs, to a completely/totally original tour in Versailles. You name it, we're on it!
Something we often get asked…
Okay but… Who is The Paris Guy?
The most common question we get asked is: "Who is The Paris Guy?" The Paris Guy isn't one person, it is a whole team! I wouldn't say he is a guy either – most of our team is actually female.
We like having "guy" in our name because it reinforces that we aren't just a company, we are a team of passionate and friendly people. We are a group of like-minded people that want to create unforgettable experiences for our customers, always with top-notch customer service and that personal touch.